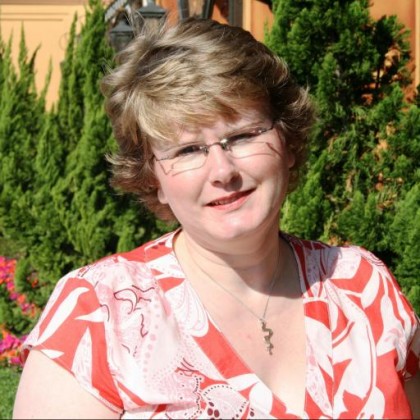 Counsellor, Family Therapist,
Child Development & Behaviour Specialist

AdvDipCouns, NNEB

Member of BACP - British Association of Counselling and Psychotherapy
Welcome to Stepping Stones Counselling Centre
Let me introduce myself. My name is Rachel Cruz. I am a qualified and experienced Counsellor, Family Therapist, Child Development & Behaviour Specialist based in Isleworth, West London. I have worked many years in schools, counselling agencies and the Hounslow Council Youth Offending Team as a Parent Support Worker.
I am the Founder of Stepping Stones Counselling Centre and my main professional qualifications are:
Level 4 Diploma in Therapeutic Counselling (2006)
Level 2 Certificate in Counselling Studies (2004)
Level 2 Certificate in Counselling Skills (2003)
Level 3 Certificate in Nursery Nursing (1987)
You can find out more about my training and professional development here.
First appointment
You don't need a referral from a health professional to benefit from the counselling and parent support services that I provide. Once you have contacted me by phone, text or e-mail, I will arrange a convenient time for you to come for an Introductory Session. Sessions are usually once a week and last an hour. This time goes surprisingly quickly. The first few weeks are often used to gather information about you and your situation - past and present - as this helps me empathise with you and provide the best possible advice and support to suit your individual needs and circumstances.
Areas of specialism:
Stress, anxiety, panic attacks and phobias
Trauma
Loss and bereavement
Anger
Abuse
Low self-esteem and low self-confidence
Cross-cultural issues
Depression
Women's issues
Work problems
Relationship problems
Pregnancy and postnatal issues
Parenting struggles
Childhood and teenage behavioural problems
Couple & marriage problems
Self-harm
Domestic violence


Why counselling?
Sometimes life can be difficult for many reasons. A chat with a friend or family member is not always enough and we need professional support. Counselling can help you explore and understand your feelings in a safe environment where you won't be judged. It can make the difference between existing and living.


Why parent support?
Becoming a parent can be stressful. It's a big adjustment - both physically and mentally. Parent support enables you to share your feelings, develop practical tools to help you deal with difficult issues, improve family relationships and give you more confidence.